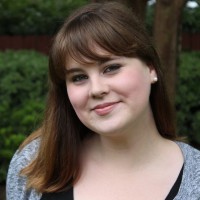 Project Manager and Content Writer
For Kayleigh, a career in the communications field has always been the obvious choice; her love of storytelling and bringing out the best in a subject were developed early on, thanks in large part to growing up overseas in a family of writers and artists.
She returned to the States to pursue a degree in Mass Communications, during which she maintained a steady stream of freelance writing assignments for local publications and served as the editorial intern at Venture Publishing. Following several years at Venture in sales, sales management, and editorial development and writing, Kayleigh moved on to work from home for several businesses on a contract basis.
Kayleigh has partnered with Richard Creative on projects since 2014, and has now come on board full-time as project manager, in-house content writer and general marketing enthusiast.
Kayleigh has worked with many types of businesses to evolve their message and image, and brings that experience and insight to the table with each client. Her writing skills and marketing background help make Richard Creative a complete one-stop experience for developing, branding and marketing businesses. Kayleigh works with clients to tell their story – whether for website content, to inspire a logo, or to create a custom marketing plan to get the word out about their business.
Kayleigh married a local guy, Phillip Plette, in 2011, and they have two children, Leo and Stella.