FOR IMMEDIATE RELEASE:
Iconic Hand-Drawn Maps Capture Local History
Jack Sibley, local history enthusiast, has created an impressive series of hand-drawn maps illustrating the plantations along North Louisiana rivers. His most recent creation maps the Red River from Arkansas to Shreveport, noting in great detail the terrain, renowned plantation homes, and other historical points of interest. The map features vignettes of a bird's eye view of Shreveport, circa 1837, the Bryarly steamboat on the Red River, a period cotton gin, and a period sawmill. Sibley also incorporated several photographs from the early 1900's, depicting the lifestyle and owners of the plantations. Sibley partnered with Constance Diane Long, a Shreveport artist, to create the artwork for the maps, which vibrantly captures an important piece of Louisiana history.
Jack Sibley's interest in history runs through his blood – he has a rich family lineage of pioneers and settlers. He is a descendent of Dr. John Sibley, an Indian agent commissioned in Natchitoches by Thomas Jefferson in 1805. He is also descended from James Richard Cavett, a local pioneer and landowner who established Cavett, Louisiana and the plantation there, which still exists today.
Sibley's iconic maps are available pre-printed, or he can create a custom map with special points of interest featured. To learn more about sizing, pricing, and customizing options, please visit louisiana-heritage-press.myshopify.com. The map is also on display at the Broadmoor branch of Shreve Memorial Library.
###
For more information:
Jack Sibley
(318) 518-8202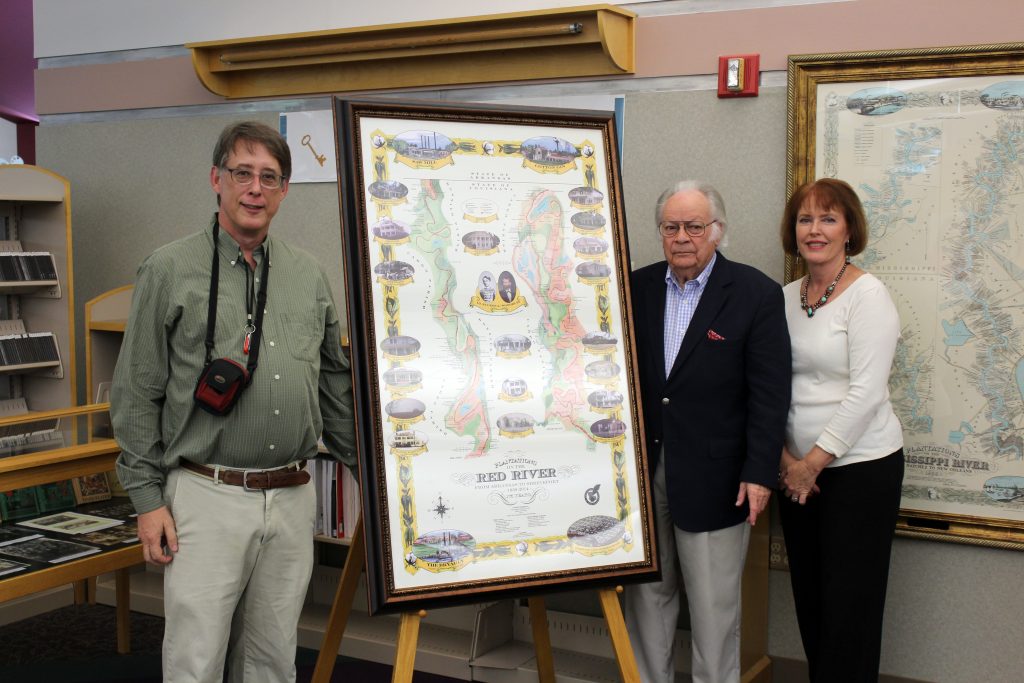 Save