Richard Creative was honored to design a website for the Fight Like Emilie Foundation. They were also humbled to take on such an important and emotional project in honor of a child gone way too young.
Emilie was only 9 years old when she was diagnosed with a rare form of brain cancer called DIPG (Diffuse Intrinsic Pontine Glioma). She fought courageously for more than a year before succumbing to the disease, but she fought each day with bravery, wit, and a zest for life that inspired those around her.
That inspiration led to the founding of the Fight Like Emilie Foundation "to support research, institutions/organizations, families, and initiatives, as well as to raise awareness in the fight to defeat childhood cancer."
The foundation allows Emilie's family, friends, and supporters to continue the fight in her honor, with the same courage she did. According to Candi Gibson, Emilie's mother, "it is our goal to help pay it forward in order to help the many families fighting this common enemy."
Richard Creative asked one of their expert designers, Heather Wolfe, to take the lead on the website project. "The most challenging part of the project was to honor the memory of Emilie, who loved all things ten-year-old girls love – glitter, rainbows, pink & purple, unicorns, superheroes, fun, and silliness – while appealing to adults who would be the primary visitors to the site," said Wolfe.
To that end, the site needed to be well-organized and professional in order to earn the trust of the viewer, but still fun and meaningful so that it represented Emilie's life.
"Luckily, Candice had taken photos of Emilie's little treasures and I was able to use them as icons all over the site," said Wolfe. "So all of the little graphics – the ladybug, necklace, pompom headband, unicorn pin, goggles, and pinwheel flowers – are Emilie's actual memorabilia."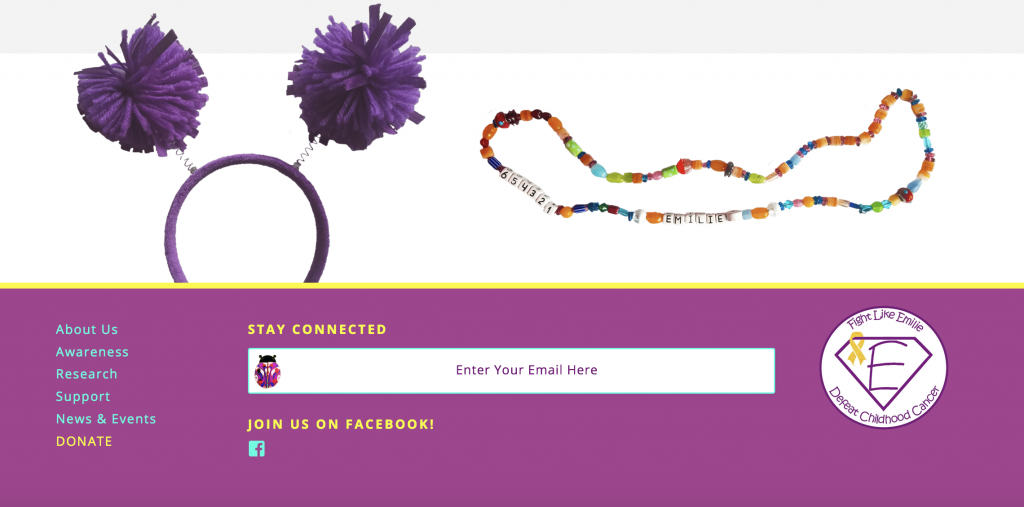 Other graphic elements in the site include photos of Emilie's crazy hat collection, which was used to represent donation levels. "We also peppered the site with awesome photos of Emilie and her family," said Wolfe. "This all meant a lot to Emilie's mom and dad, who said they cried 'happy tears' when they got their first glimpse at the site in development."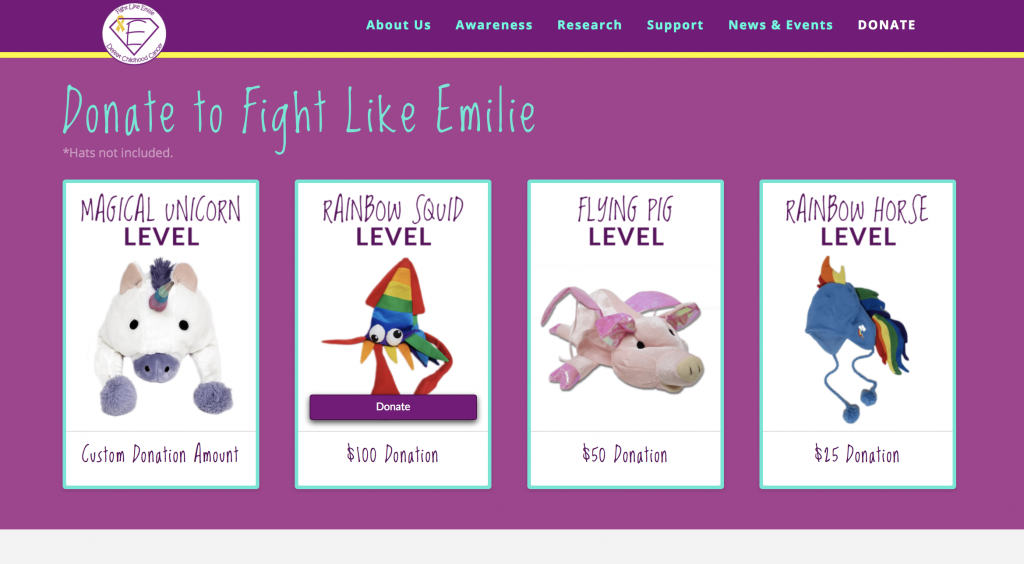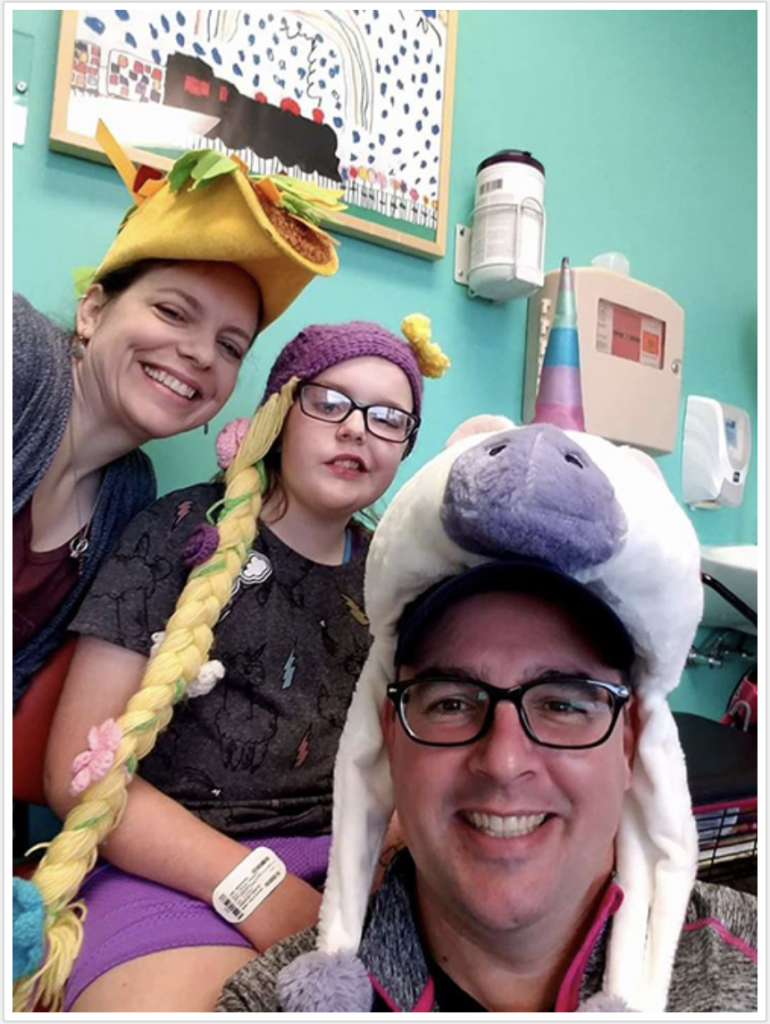 "While designing this site, I envisioned a mom and dad gaining valuable information from someone who has been down this road, while a child sits on the parent's lap – captivated by Emilie, her bright colors and special things," said Wolfe. "My hope is that it would inspire both parents and child to 'fight like Emilie' if faced with a similar battle."
According to Candi, "Richard Creative invested genuine care and attention into our website." Emilie's father, Trey Gibson, says that "Richard Creative perfectly captured our daughter's spirit and our dream to continue the fight in her name to defeat childhood cancer."
Richard Creative hopes the new website will make a difference in the lives of those who follow Emilie and that they too will fight with the same courage and determination that Emilie Gibson so valiantly displayed.
"It's no easy task to design a website to capture all of the beauty, color, courage, and whimsy that is Emilie," said manager James Richard, "but Heather absolutely knocked it out of the park! I review and critique designs all the time, but my first glimpse just took my breath away."
View the Fight Like Emilie website at https://fightlikeemilie.org/.
You can donate to the fight against childhood cancer at: https://fightlikeemilie.org/donate/.